Key Industries and Applications: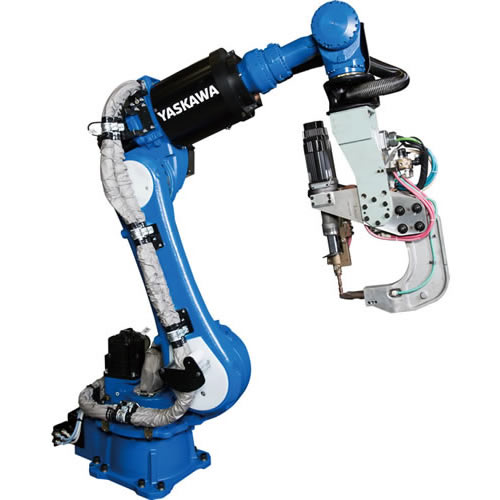 High-Speed, Powerful, Flexible
Highly reliable, the six-axis SP-series robots are controlled by the YRC1000 controller, delivering fast and accurate performance for spot welding applications.
Optimized Production Output
Exceptionally quick axis speeds and acceleration reduce air-cut time.
Superior Robot Design
Wide wrist motion range eliminates interference.
Slim profiles facilitate high-density spacing and reaching into tight spaces.
Integrated spot harness optimizes wrist flexibility and reduces downtime.
Greater Application Flexibility
A variety of payloads and reaches available to support a wide range of tasks.
7-axis, hollow-arm and shelf-mounted models available.